- by Christine Cullen on 07/10/2016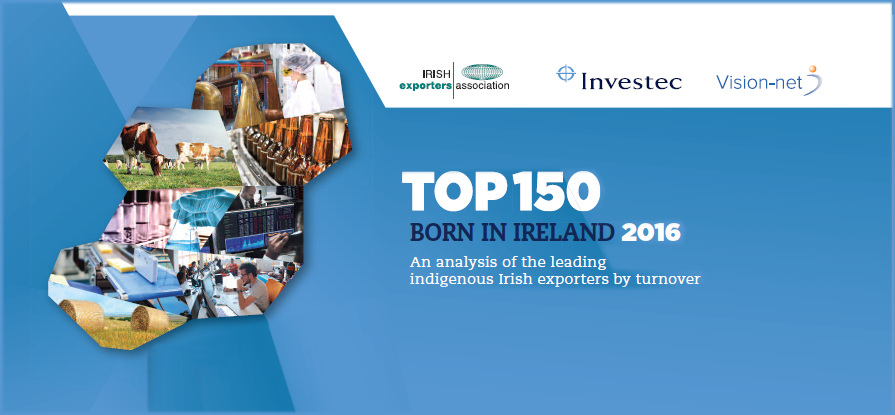 Vision-net together with Investec and the IEA are delighted to announce the launch of a new publication, Top 150 Born in Ireland.
This report is an analysis of the leading indigenous companies in 2016. When Investec approached us to help with the research and data for this publication we were delighted to take part.
We used the following methodology to compile the report;
- Companies are ordered in turnover in EUR. Currency conversions were performed in August 2016.
- Unlimited companies are only included if their audited accounts were available to analyse. There is a separate section for high profile unlimited companies included on page 58/59 the report.
- Inversion deals have been excluded.
- Companies which started off as Irish owned but were taken over by larger non-Irish organisations have been excluded.
- For groups we attempted to identify the most well-known brand rather than the ultimate parent. The turnover reflected will be that of the main trading entity.
- Charitable companies and companies with a status other than 'Normal' have been excluded.
Here's a quick snapshot of the Top 10 Irish Companies...
If you would like to see a copy of the full report please click the link below to download;
www.vision-net.ie/emails/Top150_Born_in_Ireland_2016_Final.pdf